Joining the Aravean Republican Air Force in early 2010 after the newly formed country gained it's independence Anthony quickly wokrd his way up the ranks to become commander of the Aravean Air Force's 209th Tactical Fighter Squadron "Vulcan" . leading this unit with honr and prestige he has remained a respected member of the Aravean Military.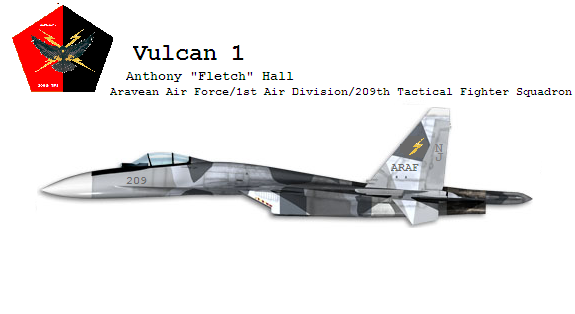 Ad blocker interference detected!
Wikia is a free-to-use site that makes money from advertising. We have a modified experience for viewers using ad blockers

Wikia is not accessible if you've made further modifications. Remove the custom ad blocker rule(s) and the page will load as expected.